MailingLists can be created as "public", using Data Selections and (individually) programmed mail templates to retrieve recipients and mail-content or "private" with a predefined set of recipients with or without Data Selections.
Please be aware, that Data Selections are NOT available in the Admin-Module and that only active users will actually get mails.
Mailing Lists, dependent on (used) Data Selections are not deletable.
Index

Single Mailing List
Single Mailing Lists can be used to send a mail to every member of the list.
In private lists, members can be deleted and added (either a single member by using the autocomplete-field or a list of selectable members, using the "broker"-functionality)

Edit Text of Mail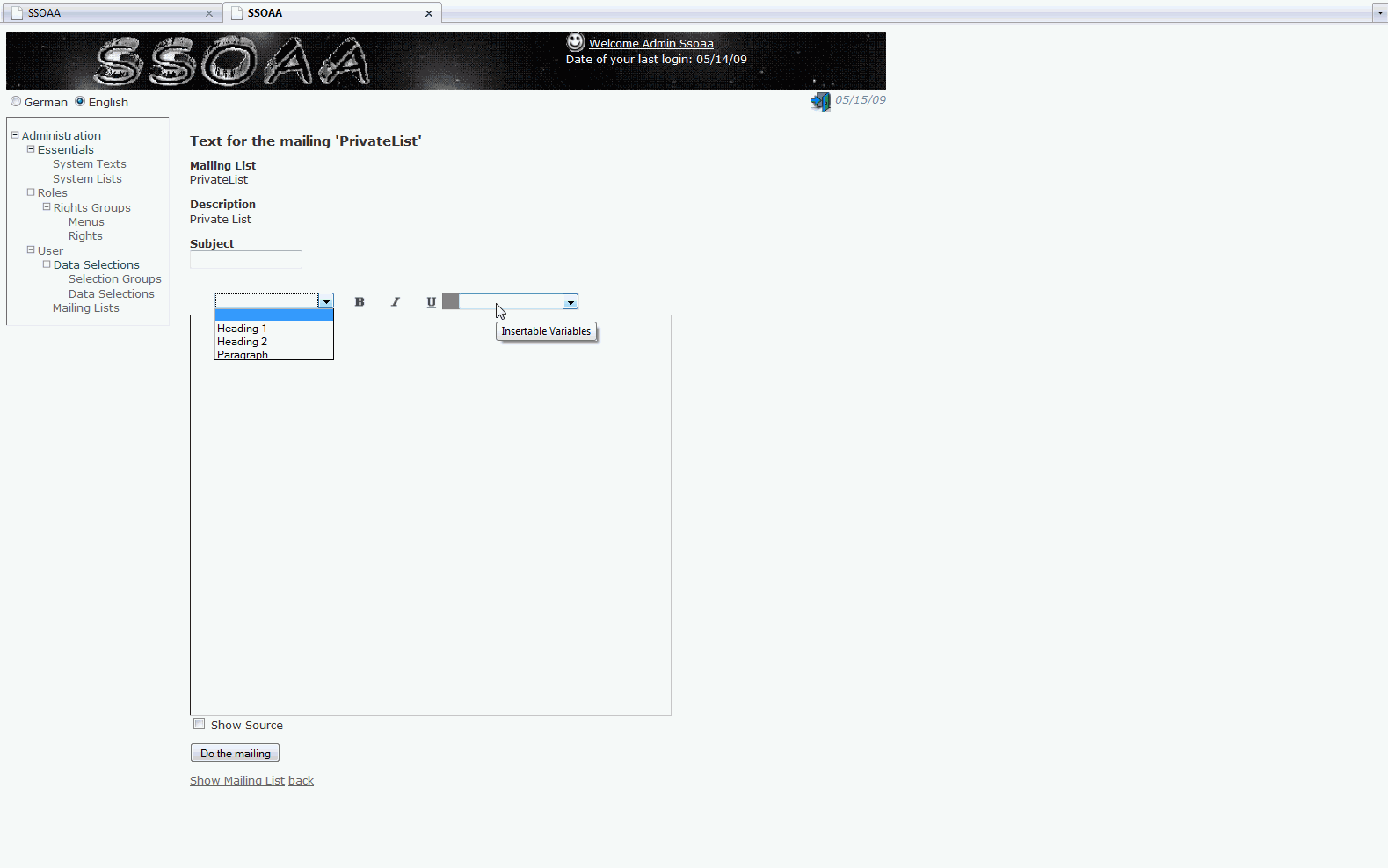 Show User with last mail